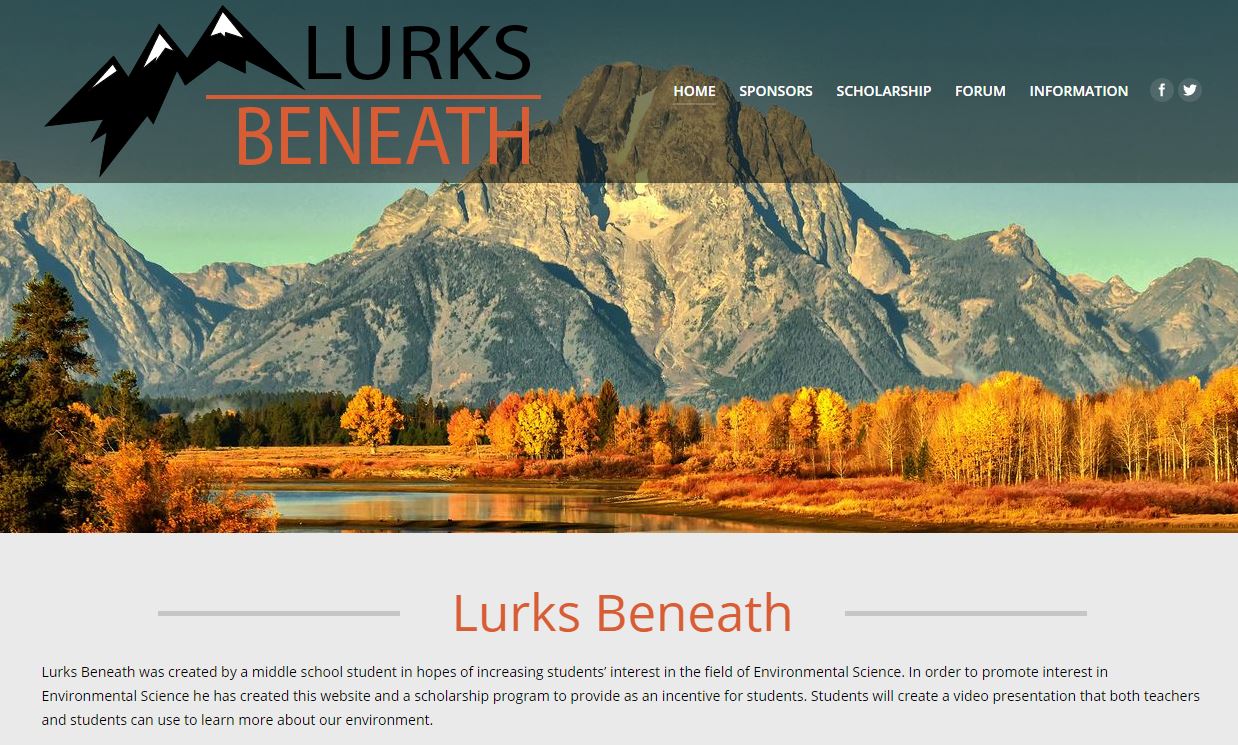 This website was and adventure for some of our younger web designers and developers. There was already and idea and structure in place when we took over the project. The student whose idea the site was had created a loose framework and concept for the site already, this allowed us to come in quickly and establish the main objectives and feel for the site.
The Grand Teton mountain range was a huge inspiration for our client, as seen in the header images and logo, which is fashioned after the three highest peaks in the range. This love for nature is also seen in the aim of the website; to create a scholarship that promotes student involvement in the field of environmental science.
Technologically the Lurks Beneath site does not implement anything crazy. It has a forum location where students and teachers can come together and discuss various topics and aspects surrounding science. It is this simplicity that allows the site, even in its infancy, to handle thousands of visitors a day and keep running smoothly.